The transmission is the machine that transfers the power from your engine to your wheels. The more power you send to your gas pedal, the more power that goes to your wheels, and thus your acceleration increases. This is a really important part of your vehicle, especially if you're trying to surprise your grand kids in Avondale.

There are a few signs that something has gone wrong with your transmission, including grinding or strange noises, slipping gears, difficulty shifting gears, surging or jumping backward or forward of the vehicle, or delay in movement after its in gear. Some of these are vaguely annoying, while others are a sign that something is seriously wrong with your transmission. Many of these can be easily remedied with a simple transmission fluid flush. Either way, getting it checked out quickly is key to getting the issue resolved before it gets worse.
Additional Transmission Resources
Some of these are more severe than others. But signs you absolutely should not ignore include:
Slippage: Your car has trouble shifting gears or makes a clunking noise when gears shift.
Leaks: If you notice any active leaks from your vehicle, you should bring it to the Service Department immediately.
Smells: Any burning smell could be indicative that the transmission is overheating. 
Warning Light: If your transmission light comes on, there is likely a serious transmission problem.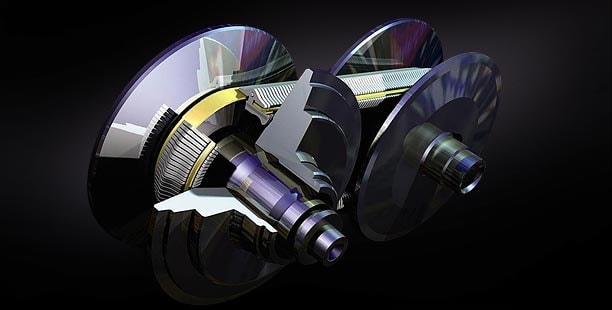 With any of these signs, it's of the utmost importance for the health of your vehicle that you bring your car into the Service Department immediately. These are signs that something needs to change immediately, or you'll have much bigger problems very soon, including a necessary transmission replacement. Our goal is to repair the problem before that's necessary, but we need your help with that.
Other common transmission problems include:
Shaking or grinding, which can be caused by a problem with the gears.

Check Engine light, which indicates that something is about to, or already has gone wrong.

Transmission is loud when in neutral, likely indicates it needs transmission fluid changed or topped off.
There's also the possibility that one of the parts in your transmission needs to be replaced. These can include:
Crank shifts

can get stripped over time.

Roller weights

can become "flat spotted" and cause the engine to stutter on take-off.

The

Drive belt

gets worn down over time.

Your

Clutch

needs to be replaced.

The

bell hosing

gets warped form excessive heat, usually caused by low or dirty transmission fluid.

The

Torque

gets less tense after time.
Though these seem like a really big deal, getting them replaced is as easy as scheduling an appointment online at Coulter Nissan Service department or giving us a call at 855.346.0845, and you'll be back on the road in Peoria in no time.
Taking care of your vehicle is one of the most important steps in maintaining your independence. Without it, how would you take that road trip to the Grand Canyon? How would you visit family? And how would you go for a drive when you just need to get out of the house? All of these things would be impossible, or quite difficult without it. So make sure you get any problem with your vehicle checked out before it's too late. And if you have any questions, our Surprise Service Department will be happy to answer them for you!