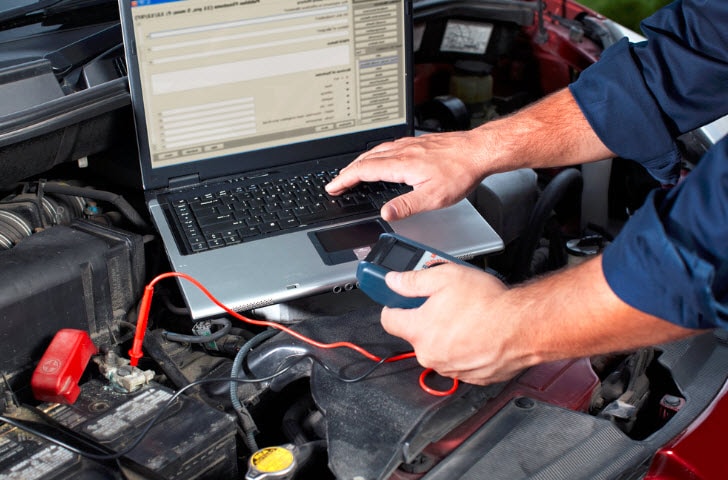 Our Nissan Service Department at Coulter Nissan is here to help you with all of your automotive needs. Whether drivers from the Peoria, Avondale and Surprise area need a simple oil change, or something more complicated like a brake line inspection, our team of certified service technicians can perform the necessary services to keep your Nissan running as well as the day you drove it off of the lot. They're dedicated with performing the necessary services to keep you and your car happy.
Meet the Team of Specialized Technicians at Coulter Nissan
We feel we would be careless if we didn't introduce our team of unsung heroes that keep your cars running efficiently during your Phoenix Nissan Service Department visits. We'll start with our Shop Foreman, John Imbriale. Not only does John oversee our shop, but he is also a Nissan and ASE Master Technician who is certified in GTR, Leaf and Diesel. As a shop foreman, he inspects the work being performed on your vehicle to ensure that you're getting quality service. We're proud to have had John be a part of our team for over 12 years.
Next up is Adrian Amaya, who is a Nissan and ASE Master Technician and is also certified in GTR, Leaf and Diesel. Adrian has been with us for over 11 years and continues to exceed our expectations in working with electrical systems, engine performance and repair. His work with our devoted clients speaks volumes. We're proud to have Adrian as a member of our team because of his enthusiasm and dedication to his work at Coulter Nissan.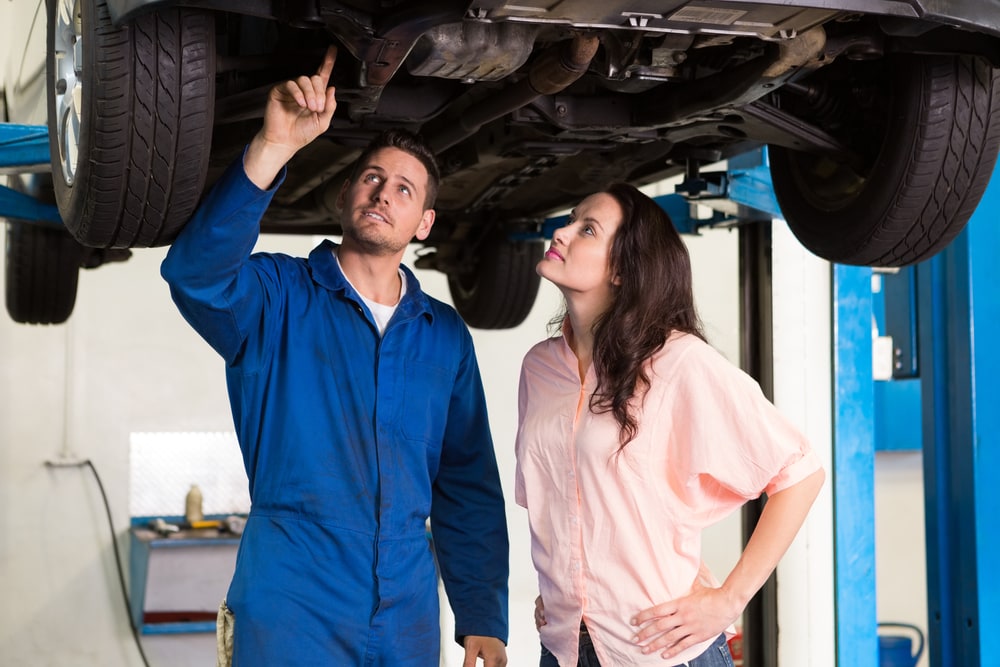 Mike Simpson is our Senior Service Adviser. He has been with us for four years and continues to impress us with his work ethic and his attention to detail. Mike is GTR and Leaf certified. Mike gladly greets our devoted clients when they drive onto the lot, and he acts as a liaison between the customer and the technician working on their car. He communicates with our team of technicians to provide you with information regarding the status of your service, and what kind of care your Nissan vehicle needs.
Lastly, we have to sing the praises of Jeanette Martin, our Express Service Manager and Adviser. Jeanette has been a part of the Coulter Nissan family for four years and amazes us with her hard work and devotion to her job. She's friendly and helpful with our customers, and she's even landed in the Top 10 in the Region for Customer Service, which is honestly well deserved.
Join the Coulter Nissan Family
At Coulter Nissan, we pride ourselves on our devoted team. We're always looking to grow our family, so if you feel you have the necessary skill set and certifications, feel free to apply for a job at Coulter Nissan. We're happy to help people from the Peoria, Avondale and Surprise area with their vehicles, and with their journey into the automotive industry.