Automotive Service near Phoenix, AZ
Your vehicle is as essential. It gets you from Point A to Point B. But it's more than that. Your car gives you the mobility to do and be all the things you want and need to do like road-trips, and work.
Getting regular vehicle maintenance is essential to the overall health of your vehicle. Putting off essential services like oil changes, tire rotations, or brake repairs can end in disaster. Whether that be engine trouble or failure, or something worse than a breakdown, an accident. 
Some people think that finding a good auto mechanic means sacrificing good customer service, but that just isn't the case with Coulter Nissan near Phoenix. Our Service Department in Surprise has a strong team of certified Nissan trained auto technicians that will keep your car running in tip-top shape. 
Our service department knows Nissan, but we know other great brands too, and we're happy to work with your vehicle whether you bought it from us, or not. We're just here to keep you and your family (human or not) safe. After all, what would you do if you couldn't take your whole family on a great road trip?  Or couldn't get to work?  Keep your Nissan in great condition, and you'll never have to find out. 
In our Service Department, we offer a plethora of services including:
Coolant Flush
Engine Tune-Up
Balance Tires
Vehicle Detailing 
Muffler Replacement
State Inspections
Air Conditioner Repair
Windshield Repair
Nissan Warranty Repair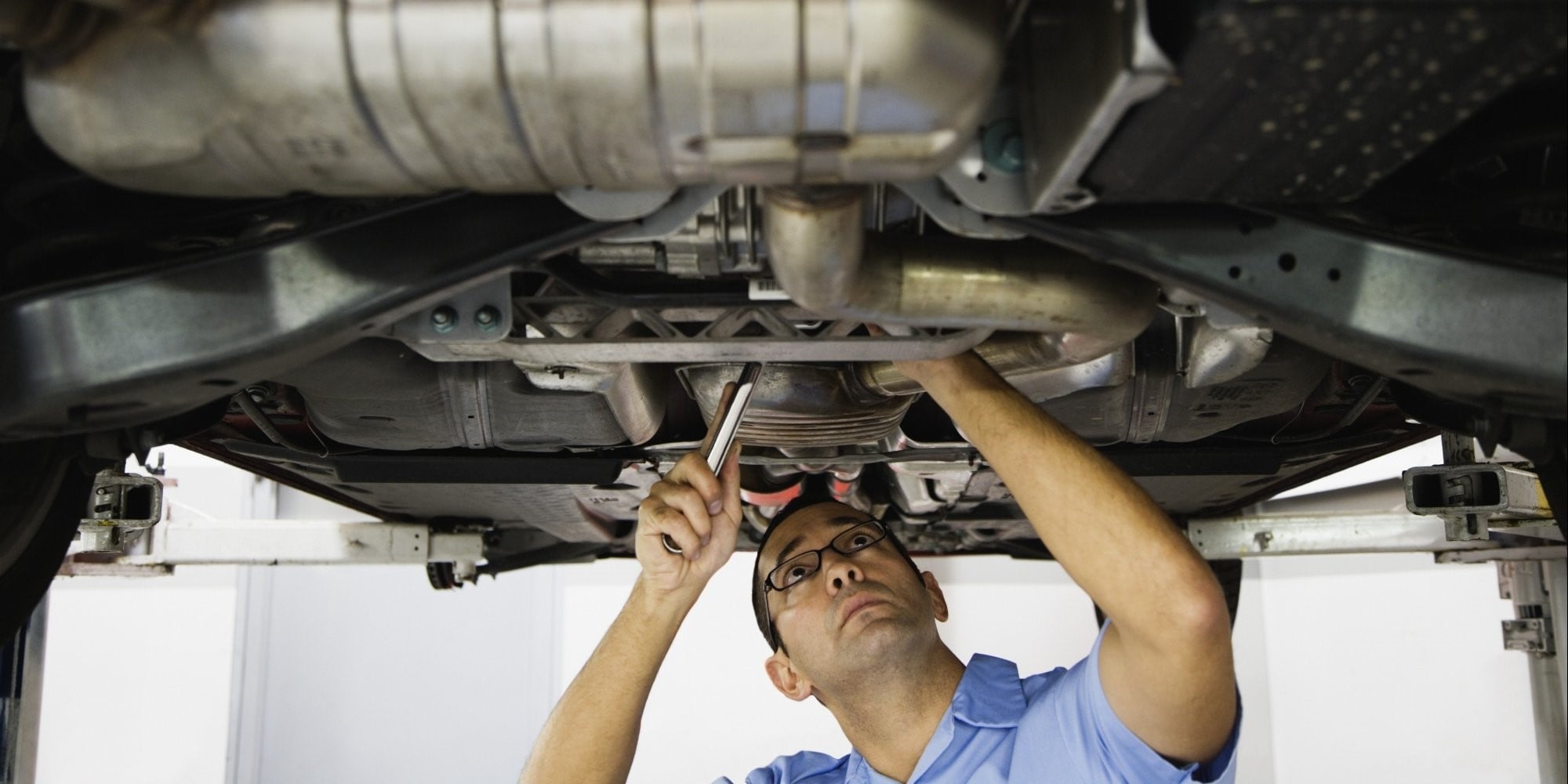 Of course, we take care of anything you need, in terms of auto repair, in our service department, so if there's something you need that's not on our list, feel free to stop by and tell us about it. We're happy to take a look and see what we can do to remedy your problem.
Scheduling your next service or auto repair at Coulter Nissan Service Department is simple. Schedule online, or give us a call at 888.685.6082. Be sure to check our service specials to save money on your next scheduled maintenance. Our specials change frequently so be sure to check back before you schedule your next service! 
Coulter Nissan is a leading Nissan dealership near Phoenix that proudly serves Surprise, Avondale, and Peoria. Our world-class Service Department offers a full suite of services, so we can save you time and money. Getting your vehicle serviced doesn't have to be a hassle; you can get it all done in one easy, and convenient place. And that place is Coulter Nissan.