Like one of the great mysteries of the universe, many people who don't know wonder, what would happen if I never changed my oil? Fresh oil in a car is like having healthy blood in your veins or clean water flowing from your fountain; it is essential! But when people go every 2000 miles to get their oil changed, is that really necessary?  
In a word, Yes.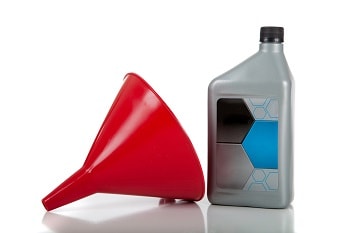 Car parts are made of metal. The insides of the car have metal on metal rubbing together all of the time. Pistons moving through cylinders is one of the main visuals for folks who have ever seen the insides of a car engine as it's running. You need to keep that area clean and friction-less or it will get really hot and the movement will stop.  
ADDITIONAL RESOURCES
How often should you get your oil changed? 
Synthetic Oil vs Conventional Oil
When Your Oil Needs to be Changed
Choosing the Right Oil for Your Nissan
Smells that Indicate Your Car Needs an Oil Change
How Does Clean Oil Benefit Your Car?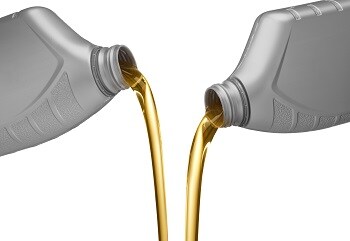 Clean oil in a car engine also does other things. If you just kept the same oil in your engine it would lose its efficiency. When the oil runs for a long enough time the important components in it will wear thin. It's like taking the same water and washing your dishes with it over and over again. Eventually the dish water is going to lose all of its soap. It's also the case that dirt and grime can build up in old engine oil. If you have too much dirt then the oil will stop bring effective and will get sludgy and thick.
Schedule Your Next Oil Change near Phoenix
Of course when you are going to get your oil changed, you may think that quicker is better. You may want to just stop into one of those quickie
oil change
places, get in, and get on your way. Well that is akin to taking your quality yacht through the drive through car wash. You have made the investment in a great new car, why wouldn't you take the time to take your oil change business to a professional and caring staff who are going to take the time to get things done and get them done right?
Professional Oil Change Phoenix AZ?
Local dealerships like Coulter Nissan have got you covered for all of your oil change needs. The caring, professional staff on hand at Coulter Nissan in Surprise, Arizona has been serving Surprise and the Phoenix area for years. Whether your car is an Altima, Versa or any other make or model vehicle, the team over at Coulter Nissan will take the time to give your car the service it and you deserve.  

No one likes to take too much time out of their lives to do the things we have to do. But at Coulter Nissan we have a fully interactive website where you can schedule your appointment, get your oil change, and get back to your busy life. At the same time the warm and caring staff here may make you want to hang around a lot longer than you even need to!