Nissan vehicles were first introduced in the United States in 1958 with the Datsun, which was first built in 1914. Since that first vehicle in the US market, the Nissan brand has evolved into what it is today-highly respected and trusted. With a history of reliability and innovation, Nissan vehicles have amazing technologies making them one of the front runners of the technology industry
Nissan Technology by Model:
2017 Nissan Altima Safety Technology
2017 Nissan Rogue Safety Technology 
NissanConnect App

Top 3 NissanConnect Apps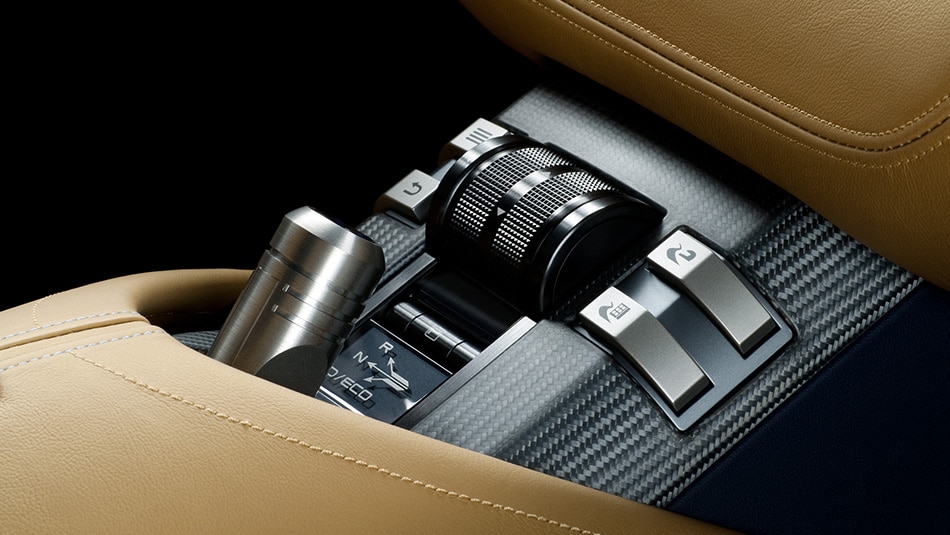 As a company providing many model options for families, Nissan strives to continue increasing their safety technologies, keeping safety as a top priority. There are so many uncontrollable factors we face as drivers from passing animals, pedestrians, bikers, trucks, and other drivers. With safety technologies such as those offered by Nissan, we can breathe a little easier knowing there are precautions in place for us. Just some of the many technologies offered in Nissan vehicles include:
Lane Departure Warning gives the driver an audible and physical warning if they are leaving their detected lane without signaling to other drivers.
Blind Spot Warning provides an audible sign if a vehicle is detected in a location the driver can't see while driving.
Moving Object Detection detects moving objects and alerts the driver with an audible warning if something is detected.
Active Engine Brake increases the maneuverability of the vehicle around tight curves and turns by applying braking in the necessary wheels while turning.
Active Trace Control increases vehicle stability while going around curves by tracing the intended route and maintaining the intended trajectory of the vehicle.
Forward Emergency Braking helps to prevent a front-end collision by increasing the functionality of the braking system.
Around View Monitor with Park Assist gives the driver a view of the perimeter of the vehicle for a safer parking experience.
Nissan Technology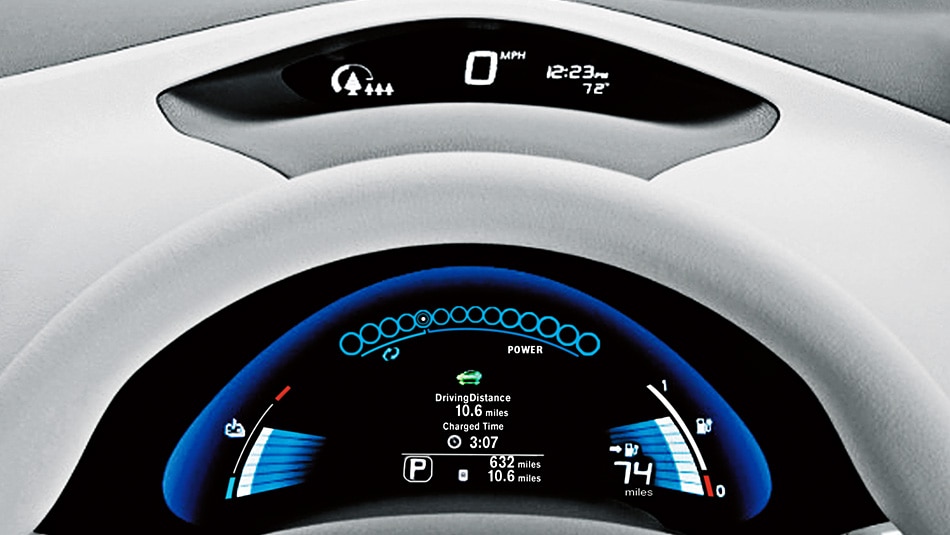 As a Japanese company, Nissan is more aware than many other manufacturers of the need for environmental conservation. By creating more fuel efficient vehicles by implementing advanced technologies, Nissan shows their focus on decreasing the environmental cost of each model. With a higher necessity than ever before to lower emissions and reduce waste, Nissan includes many environmentally focused technologies in their vehicles, including the following:
Ultra Low Precious Metal Catalyst is a system which takes conventional systems and makes them more sustainable by using fewer precious metals than traditional systems.
Smart Rev Control works to stabilize energy use when driving up or down a hill, to decrease that lurch you get when driving up and to decrease the excess speed when driving down a hill.
Idling Stop turns off major systems during a stop, and brings the car into neutral during a full stop to conserve costly energy.
ECO Mode helps to maintain more consistent speed and power use to increase energy conservation.
ECO Pedal gradually increases speed, instead of immediately increasing, upon gas pedal pressure to help reduce the amount of energy utilized.
When you're looking to purchase your next Nissan vehicle, visit Coulter Nissan at 13301 North Auto Show Avenue in Surprise Arizona. We're your local Nissan dealership with a huge inventory of new, used, and certified pre-owned vehicles. Give us a call at 888.685.7985 or stop in today.