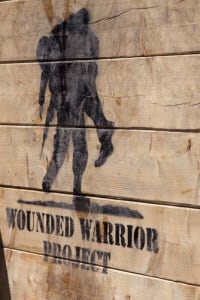 As a member of the Nissan family, we at Coulter Nissan are proud to be involved with the Wounded Warrior Project. Ever since Nissan partnered with this non-profit organization, we've been trying to help them with their mission to help raise money and spread awareness for these wounded American heroes.
What is the Wounded Warrior Project?
The Wounded Warrior Project began in 2003 to help injured service members during their adjustment back home, during the fight against terrorism post September 11th, 2001. The goal here is to provide help and assistance to the people who fought overseas to preserve our freedom and our American ideology.
The Wounded Warrior Project mission is to provide services and programs to these heroes who have been wounded in battle. Since the Wounded Warrior Project was founded, they've helped more than 76,000 wounded soldiers deal with the various issues of post-war life like Post-Traumatic Stress Disorder, depression, anxiety, sleep issues and physical ailments stemming from their wounds.
The Wounded Warrior Project strives to foster the most well-adjusted generation of wounded service members in American history. These warriors fought for us, so it's only natural that we support them in any way we can.
Nissan is Proud to Help
Nissan has helped the Wounded Warrior Project by raising awareness and donating $1,000,000 to this great cause. At Coulter Nissan, we're proud to be one of the 389 Nissan Dealers across the United States to get involved and help raise awareness.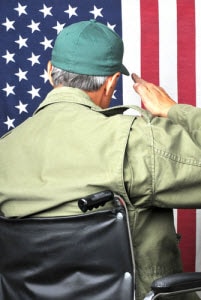 To help spread awareness, Nissan helped designed a one-of-a-kind Nissan truck that two wounded veterans put to the test in Alaska. Project Titan was a rigorous Alaskan wilderness adventure with Iraqi war veterans and alumni of the Wounded Warrior Project David Guzman and Kevin McMahon.
The redesigned 2014 Titan Crew Cab PRO-4X® was the result of Nissan fans around the world on Facebook, voting on features and capabilities. The Recon Titan is the result of the countless votes and made realized to help spread awareness for wounded warriors and this great organization.
Future Project Goals Realized
Because of our help, and the help of countless others who support the Wounded Warrior Project, 2017 will be the biggest year in the project's history. So far, more than 100,000 warriors have been served and 10,000 warriors and caregivers have been employed through the Warriors To Work® program. Also, $96 Million has been raised for benefit entitlements that go to these wounded warriors and their families.
How You Can Help the Wounded Warriors
There are several ways that you can show your support for the Wounded Warrior Project. The Wounded Warrior Project proudly accepts donations, or you can join the Advance Guard monthly giving program, which is $19 a month and you receive a Wounded Warrior Project blanket.
Another way you can help is by visiting a Wounded Warrior Project supporting Nissan Dealership. At Coulter Nissan, we're proud to support the Wounded Warrior Project, and we're also proud to serve drivers like you in the Peoria, Avondale and Surprise area.