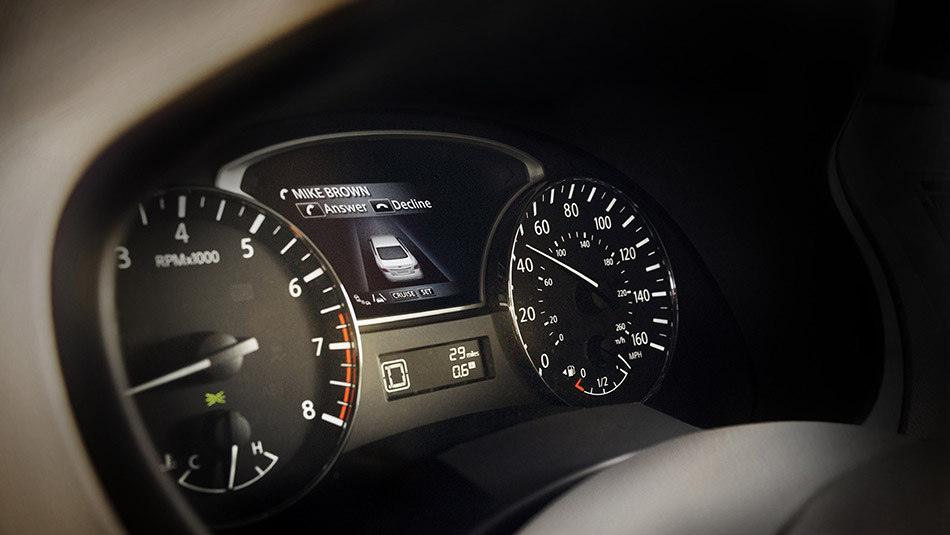 At Coulter Nissan, we understand that protecting your investment is important, so we make it our mission to do everything we can to help you do just that. We provide ample information on Nissan technology, maintenance, and service so you can be a more informed Nissan owner. 
Today, we're presenting you with dashboard light guides, which will give you insight into the meaning of the lights on your Nissan vehicle's dashboard. 
Learn More About Your Vehicle
To learn more about the dashboard lights in your specific Nissan vehicle, check out the dashboard light guides below. If, after reading, you feel that your vehicle should be checked out, bring it to the professionals in the service department at Coulter Nissan. 
Warning Lights
These lights warn you when a potential problem has been detected with your Nissan vehicle, such as those related to the charging system, brakes, or exhaust system. When you see one of these lights illuminated on your dashboard, you should an appointment with your local Nissan service center in Surprise and get your vehicle checked out.

Indicator Lights
These lights indicate when a particular technology feature in your Nissan vehicle is or isn't activated. Examples of these lights include your turn signals and your high-beam indicator. 
Because they're intended only for informational purposes, when these lights are illuminated on your vehicle's dashboard, you don't need to worry about servicing your vehicle unless you notice a difference in how the lights usually work.
Schedule a service appointment immediately if you feel that your car should be checked. We're your local Nissan service center in Surprise, AZ, offering all of the services you need to keep your vehicle in tip-top shape. To schedule a service appointment, visit us online or call us at 888-685-6082 today.