Customizing Your Nissan Maxima
"The cars we drive say a lot about us." - Alexandra Paul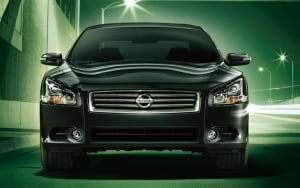 As much time as you undoubtedly spend in your car, it's important that it fits your

 
needs and reflects your style. Customization is a great way to give your car that extra spice to make it special. With endless options available to make your Nissan Maxima perfect, we've put together a short list of options worth considering.
Interior Accent Lighting. A simple way to add a little flair to your Nissan is adding interior accent lighting. This feature allows you to light your cup holders and front foot wells with the color of your choosing. With 20 pre-programmed color options, there is no doubt that you can change the LED color to match your mood.
Exterior Ground Lighting. This option is not only stylish, but practical as well. With a click of your key fob, LED light illuminates the ground between the front and rear tires of your Nissan Maxima. Added security is a nice bonus with this customization.
License Plate Frame. By far one of the most inexpensive options available to stylize your new Maxima, a license plate frame offers the chance to add personality to your car. Unlimited options may make this a hard decision for you. Whether you choose a classic chrome license plate cover, or decide to represent your local sports team with a customized plate, there is something for everyone.
Spoilers. If you tend to be a bit sporty, a spoiler might make a nice addition to your Nissan Maxima. Not only does a spoiler add a stylish finish, it also helps with the aerodynamics of your vehicle. Spoilers are available in a variety of styles and factory painted colors to match your cars exterior.
Hide-a-way Trunk Net. Now this is an accessory that leans more on the practical side, but may make your life a bit easier. This simple net helps to keep items in your trunk secure and safe from any rough roads ahead.
Regardless of your personal style, there are tons of ways to customize your Nissan Maxima to reflect your tastes and needs. If you're looking to give your new Maxima a face lift, Coulter Nissan is the Nissan dealer in AZ that can help. The team at Coulter Nissan will guide you in getting the best Nissan auto parts at some of the best prices. Come by and see what options we have available at our Nissan dealership (13301 N. Auto Show Ave., Surprise, AZ 85388) or give us a call at  (888) 685-7986
 and make your Maxima shine!