Buying a car is a huge undertaking. For many of us, a vehicle is one of the biggest purchases we make in our lives.
Many factors go into buying a certified pre-owned car or a used car. When you buy a certified pre-owned vehicle, you're more than likely receiving a great quality car that comes with a warranty and has been through a rigorous inspection. If you're buying a used car, chances are you're taking a gamble on whether the car has been inspected or if the proper repairs have been made before you buy the vehicle.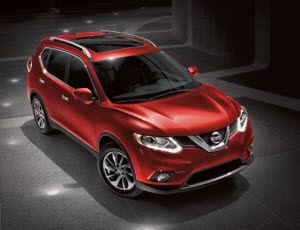 If you're in the Peoria, Avondale, and Surprise, Arizona areas, make sure that you take into consideration the differences between buying a certified pre-owned car vs. a used vehicle.
Used Car Options
When it comes to the resale market, you have two choices. Option one is the typical used car you can buy at any dealer or on Craig's List. Option two is a certified pre-owned vehicle. The distinction is important because there are stringent requirements that must be met for a vehicle to be certified pre-owned.
Buying a certified pre-owned Nissan is the perfect way to get the peace of mind of a new car without paying the exorbitant markup. If a brand new car is out of the budget, consider the benefit of a dealer certified pre-owned car.
Certified Pre-Owned Cars
The most important thing to understand about a Certified Pre-Owned Nissan is that not every used car can be certified as pre-owned. There's a stringent quality check that goes into the certification, and many used cars don't qualify.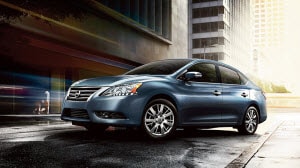 Each car is subjected to a 167-point inspection. This means that there are 167 different pieces and parts of the car that are inspected, repaired, or replaced prior to certification.
In addition to not every car qualifying, there's a certain guarantee that Nissan stands behind with their certified pre-owned vehicles. When you buy a Nissan Certified Pre-Owned vehicle, it comes with a seven-year/100,000-mile limited warranty and a CARFAX® Vehicle History Report™.
If repairs are made, you know they're made with certified Nissan repair parts. Added splurges include SiriusXM Satellite Radio with a three-month subscription. If anything should happen to your certified pre-owned Nissan, the warranty also covers roadside assistance, towing, and a rental car, if needed.
Schedule Your Test Drive
If you're in Peoria, Surprise, or Avondale and in the market for a new-to-you car, don't go the marked-up route. Coulter Nissan associates are standing by to show you the Nissan certified pre-owned difference. The inspection has been done, so you can sleep soundly knowing you have the best car money can buy, but you aren't going to lose money just driving off the lot.