DON'T YOU DESERVE A TAX BREAK?




YOU COULD QUALIFY FOR A TAX DEDUCTION - UP TO $500,000

1



Here at Coulter Nissan, we are dedicated to bringing your small business the best value on the Nissan vehicles that you depend on. With the current 2016 tax incentives, you could be eligible for up to a total of $500,000
1
 in tax deductions when you purchase qualifying Nissan vehicles before 12/31/2016. And you can also stack other small business incentives on top of this to give you the best haul possible! Browse our qualifying inventory below. Contact us if you have any questions. 
There are some limitations to the expense deduction, including vehicle eligibility.
1
WHICH NISSAN VEHICLES QUALIFY FOR A 
$25,000(2) TAX DEDUCTION?
NISSAN ARMADA 
NISSAN TITAN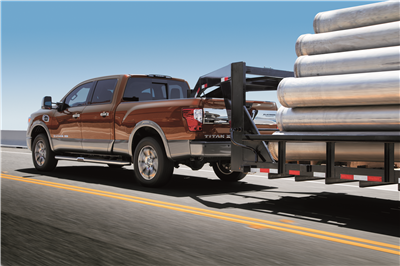 1. Each individual's tax situation is unique; therefore, please consult your tax professional to confirm vehicle depreciation deduction and tax benefits. For more details, visit www.irs.gov. 2. 
For vehicles that qualify as sport utility vehicles, including certain trucks and vans, under the Internal Revenue Code, the maximum amount that may be expensed is $25,000 of the total purchase price. The $25,000 expense cap contributes to the $500,000 dollar limit and $2,010,000 investment limit under Section 179.